Best Property Auction Manchester | Free Property Appraisal Manchester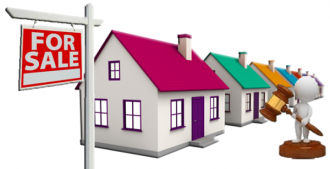 Selling a property in Manchester at Auction
The main reason for selling your residential property, mixed use property, commercial property or land at auction is the speed at which the whole process takes. For those vendors looking to sell their property fast, the auction route is the best avenue. Unlike conventional estate agency, you are certain of the timescales, from moment you instruct us, you are informed of the auction date. We expedite the sale and once the hammer has fallen, effectively exchanging contracts, completion can take place in as little as 1 to 28 days.
If time is of the essence then selling at auction is more successful than private treaty alone, as the traditional route is often hampered by many factors from failed mortgage applications to broken chains. Furthermore, all it takes is two or more parties to take an interest in your property and on auction day they will bid against each other, achieving you the best possible price. Remember, there is no room for negotiation once the hammer falls and the buyer cannot reduce the price subject to a survey. The onus is on the buyer to read the legal pack before making a bid. If a buyer really wants your property, he or she will often make an offer prior to auction day and if it is high enough, we may recommend accepting the offer subject to our normal auction rules. That means that they have to exchange contracts and pay a deposit before the auction.
Sharpes Auction House Manchester has assisted many vendors wanting to sell their properties fast. We have a successful track record of selling properties in the north of England, including Greater Manchester, Lancashire and Yorkshire. We are the best online property auction and have successfully sold all kinds of properties in any condition, including terraced houses, semi detached houses, detached houses, flats, apartments, bungalows, shops, barns, farmhouses, pubs, restaurants, development opportunities, land, empty properties, tenanted properties, fire damaged properties, flood damaged properties, properties with subsidence. Sell your property with house auction Manchester, house auction Bury, house auction Heywood, property auction, house auction Radcliffe, house auction Whitefield, house auction Prestwich, house auction Rochdale, house auction, house auction Chadderton, house auction Middleton, house auction Oldham, house auction Farnworth, house auction Bolton, house auction Swinton, house auction Salford, house auction Ashton-under-Lyne and in all surrounding areas.
Sharpes Auction House has a regularly updated database of investment buyers looking to buy property in Manchester fast. It doesn't matter if your property is tenanted. You can still continue to receive rent until the sale completes, when ownership moves over to the successful bidder. We not only market your property on our website and auction catalogues which are mailed out to prospective buyers, but also on all the major online property portals including Right Move, Zoopla, Primelocation, Findaproperty. Mumsnet, Kirstieandphil, MSN, Mailonline, Home24, Nethouseprices, The Telegraph, The Times, JohnstonPress as well as on social media sites like Facebook and Twitter, thereby enhancing the chances of selling your property fast.
We can sell your property in all areas. Best property auction Manchester, best property auction Bury, best property auction Heywood, best property auction Radcliffe, best property auction Whitefield, best property auction Prestwich, best property auction, best property auction Rochdale, best property auction Chadderton, best property auction Middleton, best property auction Oldham, best property auction Farnworth, best property auction Bolton, best property auction Swinton, best property auction Salford, best property auction Ashton-under-Lyne and in all surrounding areas.
Find us on Sharpes Property Auctions on Facebook
Find us @Sharpesauctions on Twitter
#BestauctionManchester
#Houseauction
#freepropertyvaluation
Contact Sharpes Auction House on 01274 731217 or email sales@sharpesauctions.co.uk to discuss how we can sell your house fast .