Drive By Property Valuation | Free Property Valuation Yorkshire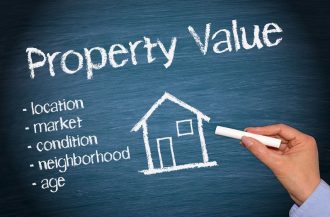 Drive By Property Valuation Yorkshire | Free Property Valuation Yorkshire
Drive by Valuation Yorkshire
This valuation is mainly conducted to assess the condition and possible value of a property where access is not currently available. A Drive-By Valuation only reviews the exterior of the property and must rely on outside sources for their information.
This type of valuation has the purpose to provide an estimated value and is conducted mainly for informational purposes rather than to determine the specific appraised value of a property.
Probate Property Valuation Yorkshire
After a death, you may need to get a probate valuation of any property or assets the deceased owned, so that inheritance tax can be calculated.
Sharpes Auctioneers Yorkshire regularly undertake probate valuations to assist with probate. Sharpes can provide you fast and confidential probate valuations. We have access to a large panel of regulated solicitors in Bradford and surrounding areas including Leeds, Wakefield, Huddersfield, and York.
If you want to sell your property look no further than the leading independent real estate auctioneer in Yorkshire–Sharpes Auctioneers. We have an extensive applicant database with many cash buyers waiting. You can be certain to sell your house fast anywhere in Yorkshire with Sharpes Auctioneers.
Drive By Property Valuation | Sharpes Auctioneers
The team at Sharpes in Bradford, Yorkshire have been selling houses for over 40 years in the region. We know the local Yorkshire property market well. We are all locally based with a passion for our work and community.
Call our auction team on 01274 731217 for a free appraisal of your property.
Drive By Property Valuation Yorkshire
Property Auction West Yorkshire
Property Valuation West Yorkshire
Free property valuation Yorkshire