Matrimonial Property Sales Yorkshire – Matrimonial Property Valuation Yorkshire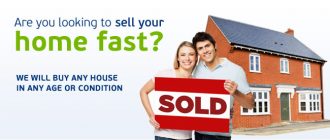 Matrimonial Property Sales Yorkshire – Matrimonial Property Valuation Yorkshire
Matrimonial Property Sales Yorkshire | The realisation that a relationship has come to an end is a devastating place to be in. Divorce often results in many difficult issues that need to be handled with extra care. The parties involved include not only those divorcing, but more than often, children also become a party to such proceedings. With this being such an emotional process it is essential that matters are dealt with expeditiously. In such cases, expert advice is crucial in ensuring that nobody suffers unnecessarily by prolonging the situation. One of the major factors resulting from such a breakdown is the family assets that now need to be dealt with. Primarily most cases involve property that now needs to be disposed of in accordance to the conclusion of the case.
Matrimonial Home Sales Yorkshire –Matrimonial Property Valuation Yorkshire
At Sharpes Auctioneers we have a long established reputation of dealing with all kinds of property related matters. These include sales and valuations of all kinds of residential and commercial properties. We specialise in dealing with property sales arising out of divorce settlements. Our professional approach coupled with sensitivity has assisted many clients with their property and estate valuations and sales.
Matrimonial Property Sales West Yorkshire –Matrimonial Property Valuation West Yorkshire
Matrimonial Property Sales Yorkshire
Sharpes Auctioneers Family Service is recommended by solicitors and includes the following if required:
Free market appraisal of your property
Fully managed property sales process
Advice and recommendation on the appropriate method of sale for the property
Liaison with the divorce solicitors acting for the parties involved
Arrangement of locksmith
Removal or sale of unwanted furniture and chattels.
Sharpes Auctioneers in Bradford regularly assist parties in dealing with property issues resulting from marital breakdown.
If you need help ensuring a property is correctly valued for settlement purposes, contact us and we can guide you through the process.
Which areas do we cover for matrimonial property valuation?
Matrimonial valuation Bradford, matrimonial valuation Leeds, matrimonial valuation Halifax, matrimonial valuation Wakefield, matrimonial valuation Huddersfield, matrimonial valuation York, matrimonial valuation Rotheram, matrimonial valuation Sheffield, matrimonial valuation Dewsbury, matrimonial valuation Harrogate, matrimonial valuation Pontefract and all sorrounding areas. 
If you would like to discuss any matters with us or arrange a valuation of your property you are welcome to give us a call on 01274 731217.
Marriage Breakdown Property Sales Yorkshire
Free Property Valuation Yorkshire
Matrimonial Sales in Yorkshire
Free Matrimonial Valuation in West Yorkshire