Probate Home Valuation Halifax | Sharpes Auctions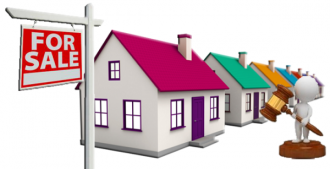 Probate Home Valuation Halifax | Probate Home Sales
Sharpes Property Auctions in Halifax, West Yorkshire are preferred providers for probate property valuations in Halifax to many solicitors in the Halifax area.
Halifax is a town in the metropolitan borough of Calderdale in West Yorkshire, England. The town's name was recorded in about 1091 as Halyfax, from the old English halh-gefeaxe, meaning "area of coarse grass in the nook of land.
The Halifax Building society was also founded in Halifax.
Halifax has one railway station which is on the Caldervale Line with services to Manchester, York, Selby via Bradford, Leeds, Brighouse, Huddersfield and Wakefield.
Sharpes Auctions can provide you fast and confidential probate valuation in Halifax. We have access to a large panel of regulated solicitors in Halifax and surrounding areas. If you want to sell probate house fast Sowerby Bridge, sell probate house fast Bradford, sell probate house fast Leeds, sell probate house fast Wakefield, sell probate house fast Huddersfield, sell probate house fast Sheffield, sell probate house fast Rotheram and all other areas across Yorkshire. Our professional and sympathetic approach has assisted many bereaved families with their property and estate valuation in Halifax West Yorkshire.
Sharpes Auctioneers Halifax offer a thorough market appraisal of your probate property. Our auction property appraisal will help you carry out your responsibilities comfortably. Whether you require a probate valuation for a flat, terraced house, a semi-detached house, a bungalow, a commercial property or land in Halifax West Yorkshire-contact Sharpes auctioneers today for a probate valuation in Halifax.
Important points you need to know:
As part of probate process, the executer or Administrator must complete an inheritance Tax return, this will either be an IHT205 or IHT 400 Form. These specifically request the value of a deceased's property at the date of death. In Yorkshire area completed form can be returned to Leeds District Probate Registry 31 York place Leeds LS1 2ED.
Which areas do we cover?
At Sharpes Auction we can auction your probate house from any area of Yorkshire. House Auction Skipton, House Auction Bradford, House Auction Leeds, House Auction Huddersfield, House Auction Wakefield, House Auction Halifax, House Auction Sheffield, House Auction Rotheram, House Auction York and all surrounding areas.
Sharpes Auction house Halifax West Yorkshire are leading independent auctioneers in the region, our team at Sharpes Auction House have considerable experience in undertaking probate valuations in Halifax and probate sales in Halifax Yorkshire.
Sharpes Property Auctions undertake probate valuations in all areas ranging from Sowerby Bridge, Hebden Bridge, Ripponden, Todmorden, Elland and shelf.
If you would like to discuss any matters with us or arrange a valuation of your probate property you are welcome to give us a call on 01274 731217.
Probate House Sales Halifax – Probate Property Valuation Halifax
For general information regarding wills and probate please see https://www.gov.uk/wills-probate-inheritance/overview