Probate Property Valuation Wakefield | Sharpes Property Auctions Wakefield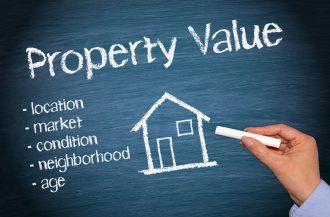 Probate Property Valuation Wakefield | Probate Property Sales Wakefield
How to get probate house valuation in Wakefield?
Sharpes Property Auctioneers in Wakefield, West Yorkshire are preferred providers for probate property valuations in Wakefield to many solicitors in the Wakefield area.
Wakefield Town Hall is a prestigious Grade 1 listed building full of immense character and charm, situated in the heart of the city.
The cathedral, situated in the centre of Wakefield on a hill on Kirkgate, is built on the site of a Saxon church. In 1090 William II gave the church and land in Wakefield to Lewes Priory in Sussex and shortly after that a Norman church was built. Wakefield has two railway stations, Westgate and Kirkgate. Wakefield bus station is on Union Street, less than two minutes' walk from the Cathedral.
Which other areas does Sharpes Property Auctions cover?
Sharpes Property Auctioneers can provide you fast and confidential probate valuation in Wakefield. We have access to a large panel of regulated solicitors in Wakefield and surrounding areas including Huddersfield, Halifax, Leeds, Sheffield, Rotherham, Bradford and Hull. Our professional and sympathetic approach has assisted many bereaved families with their property and estate valuation in Wakefield West Yorkshire.
Sharpes Property Auctions Wakefield offer a thorough market appraisal of your probate property. Our auction property appraisal will help you carry out your responsibilities comfortably. Whether you require a probate valuation for a commercial property, a residential property or land in Wakefield Yorkshire-contact Sharpes auctions today for a probate valuation in Wakefield.
Important points you need to know:
As part of probate process, the executer or Administrator must complete an inheritance Tax return, this will either be an IHT205 or IHT 400 Form. These specifically request the value of a deceased's property at the date of death. In Yorkshire area completed form can be returned to Leeds District Probate Registry 31 York place Leeds LS1 2ED.
Sharpes Auction house Wakefield West Yorkshire are leading independent auctioneers in the region, our team at Sharpes Auction House have considerable experience in undertaking probate valuations in Wakefield and probate sales in Wakefield Yorkshire.
We undertake probate valuations in wide range of areas from Pontefract, Castleford, Dewsbury, Batley, Cleackheaton, Normanton, Liversidge and Ossett.
If you would like to discuss any matters with us or arrange a valuation of your probate property you are welcome to give us a call on 01274 731217.
Probate House Sales Wakefield – Probate Property Valuation Wakefield
For general information regarding wills and probate please see https://www.gov.uk/wills-probate-inheritance/overview