Sell Empty Property Fast | Sell Tenanted Property | Sharpes Auction House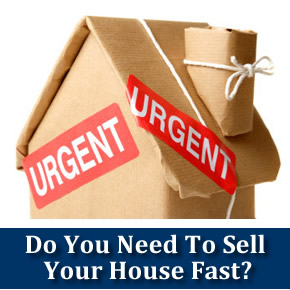 Sell Empty Property Fast | Sell Tenanted Property | Sharpes Auction House
Are you looking to sell an empty property?
There are many reasons for wanting to sell an empty property. More often than not, people inherit property from a family member and it is deemed surplus to requirements. Sometimes people have to relocate, either due to divorce or separation, or to follow career opportunities, or simply because they are moving abroad. It could be that the property has damp or structural issues, or in certain cases has suffered from fire damage or flood damage, rendering it inhabitable.
Whatever the reason may be, property owners are then faced with additional problems. It is more difficult to insure an empty property, as the risk to it is calculated as being greater by insurance companies. Vacant properties tend to get vandalized or broken in to and the owners are burdened with unnecessary maintenance and repair costs to secure them. It could be that the property is mortgaged and the owners are struggling to keep up the repayments. Although there is some concession for a short period, empty properties are still subject to council tax or in the case of commercial properties, business rates, not to forget the ever increasing utility bills that need to be paid. Are you tired of paying costs on your empty property? Do you have an empty probate property? Do you want to sell your empty shop?
Do you want to sell a tenanted property?
For many people, owning and managing a let property is more headache than it is worth. Many landlords grow disheartened with the problems associated with rental properties, including maintenance costs and finding decent tenants who pay the rent on time. It can be difficult to collect rents, leading to the tenant going into rent arrears. Sometimes, the rental income is the landlord's only source of income and many let properties are purchased with buy to let mortgages. This can eventually lead to repossession and even bankruptcy if they cannot afford their mortgage repayments. Do you want to sell a tenanted property? Maybe your tenants have just moved out and you want a fast sale of your property? Sell tenanted property Bradford, sell tenanted property Leeds, sell tenanted property Wakefield, sell tenanted property Halifax, sell tenanted property Huddersfield, sell tenanted property Bury, sell tenanted property Burnley, sell tenanted property Bacup, sell tenanted property Rochdale, sell tenanted property Nelson, sell tenanted property Bradford, and all surrounding areas in the Yorkshire and Lancashire regions.
Sharpes Auction House can help with all of the above, we are an established Auction House and regularly sell empty properties all over the Yorkshire and Lancashire regions. We can sell your empty property conveniently and with ease through our next auction. The property is sold at the fall of the hammer and contracts are exchanged immediately with completion taking place in as little as 1 to a maximum of 28 days.
We can arrange to sell any empty property, be it an empty commercial unit, sell empty shop and flat, sell empty terraced house, sell empty semi-detached house, sell empty detached house or sell empty apartment, sell empty pub, sell empty restaurant, sell empty industrial unit.
Areas we cover?
We can sell your empty property in all areas. Sell Empty Property Leeds, Sell Empty Property Wakefield, Sell Empty Property Halifax, Sell Empty Property Bradford, Sell Empty Property Huddersfield, Sell Empty Property Sheffield, Sell Empty Property Rotheram, Sell Empty Property York, Sell Empty Property Bury, Sell Empty Property Bolton, Sell Empty Property Burnley, Sell Empty Property Bacup, Sell Empty Property Rochdale and all surrounding areas in the Yorkshire and Lancashire regions.
Types of valuations?
We can carry out property valuations for all types of empty properties in all types of situations, probate property valuations, matrimonial property valuation, divorce property valuations, Empty House Valuation Bradford, Empty House Valuation Leeds, Empty House Valuation Wakefield, Empty House Valuation Halifax, Empty House Valuation Huddersfield, Empty House Valuation Bury, Empty House Valuation Burnley, Empty House Valuation Bacup, Empty House Valuation Rochdale and all surrounding areas in the Yorkshire and Lancashire regions.
Call Sharpes auction team now on 01274 731217 for a free appraisal of your property.