Sell Your House Fast Shipley | Probate Property Valuation | Sharpes Property Auction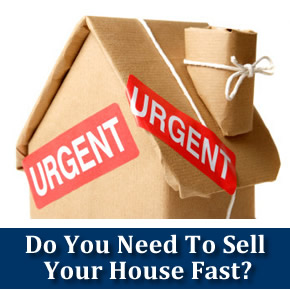 Do you want to sell your house fast in Shipley? Have you inherited a property in Shipley that you want to sell?
Sharpes Property Auctions are preferred providers for probate property valuations in Shipley. Furthermore, we regularly undertake probate valuations for solicitors, executors, trustees and administrators to assist with probate.
Sharpes Auctions can provide you with a fast and confidential probate valuation in Shipley. We have access to a large panel of regulated solicitors in Shipley if you want to sell a probate house fast in Shipley and all other areas across Yorkshire. Essentially, our professional and sympathetic approach has assisted many bereaved families with their property and estate valuation in Shipley.
Dealing with the death of a loved one can be a very stressful time. Consequently, you may not have the time to carry out routine maintenance and checks on a probate property. Another problem may be that you may not live close to the probate property in question.
Sharpes Auctioneers offer a thorough market appraisal of your probate property. Our auction property appraisal will help you carry out your responsibilities comfortably. Whether you require a probate valuation for a flat, a terraced house, a semi-detached house, a bungalow, a commercial property or land, regardless of the condition in Shipley, Yorkshire, contact Sharpes Auctioneers today for a probate valuation in Shipley.
Most of all, our process really is simple and hassle free. We will value your property and set a realistic guide price and reserve. Consequently, on auction day, sales are exchanged immediately at the fall of hammer. Completion takes place within as little as 10-28 days. Finally, once the sale is complete you receive the cash into your bank account.
Which areas do you cover?
At Sharpes Auctions we can auction your probate house from any area of Shipley. So contact us if you need a probate valuation in Shipley including Baildon, Saltaire, Windhill and Wrose. In addition to this, we are currently looking for properties in the BD17 and BD18 areas. We also cover all other areas of Yorkshire.
What other services do you offer?
We can arrange full house clearances, removing everything you request including carpets, white goods and furniture. In addition to this, we undertake regular security visits to your property, repair and maintenance of the property and gardens, meter readings.
Finally, if you would like to discuss any matters with us or arrange a valuation of your probate property, give us a call on 01274 731217.
Follow us at Sharpes Property Auctions on Facebook Follow us @Sharpesauctions on Twitter #probatepropertyvaluationShipley #SharpesAuctionHouse