Sell Problem Property Leeds | Sell Your Property Quickly | Sharpes Property Auction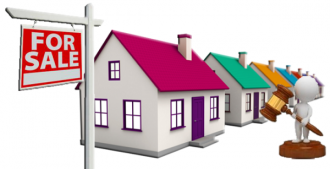 Sell Problem Property Leeds | Sell Your Property Quickly | Sharpes Property Auction
Are you in possession of a problem property in Leeds?
Do you want to sell your problem property?
What is a problem property?
A problem property is one in which the owner is faced with a difficulty or challenge and finds it increasingly difficult to sell. Here some of the issues that people face:
Tenant problems including refusal to leave, not paying rent, not maintaining the property, refusing access
Structural issues like subsidence can be progressive and hinder the saleability of your property as they are classed as un-mortgageable. The proximity to trees and shrubs can not only affect the foundations but also drains, gutters and roofing and make insuring the property nigh on impossible.
Damp issues are common in the UK and can be either rising damp, penetrative damp or condensation. In empty and unattended properties, water ingress can lead to dry rot, again making the property structurally unsafe and un-mortgageable.
Properties in flood risk areas suffer from high insurance premiums and are difficult to sell.
Short leases on properties mean that many lenders refuse to lend.
Japanese knotweed can affect the structure of your property and is very expensive to eradicate. Again lenders will refuse to lend on properties affected by Japanese knotweed.
Irregular construction of a property, whether concrete, steel, timber or anything else means that many lenders refuse to lend.
Bad neighbours and legal disputes can lead to costly legal fees if the matter goes to court.
Sharpes Property Auction Leeds has assisted many vendors struggling to sell their problem properties, regardless of the condition. Whatever the issue, you can put your house on the market in the knowledge that the majority of our purchasers are cash buyers who do not require a mortgage. We regularly sell all types of properties all over the north of England, including Yorkshire, Lancashire and Greater Manchester. We can expedite the sale of your property conveniently and with ease through our next auction. The property is sold and contracts are exchanged immediately at the fall of hammer and completions take place within 1 to 28 days.
We advertise on all the online property portals including Right Move, Zoopla, Primelocation, Findaproperty, Mumsnet, Kirstieandphil, MSN, Mailonline, Home24, Nethouseprices, The Telegraph, The Times, JohnstonPress as well as social networking sites like Facebook and Twitter, thereby enhancing the chances of selling your property quickly.
What areas do we cover?
We can sell your problem property in all areas of Leeds, including Burley, Kirkstall, Woodhouse, Hawksworth, Beckett Park, Headingley, Hyde Park, Meanwood, Woodhouse, Beck Hill, Buslingthorpe, Chapel Allerton, or if you want to sell a problem property in Chapeltown, Little London, Lovell Park, Miles Hill, Potternewtown, Scott Hall, Sheepscar, Fearnville, Gipton, Gledhow, Harehills, Mabgate,  Osmondthorpe,  Richmond Hill,  Halton Moor,  Belle Isle,  Hunslet,  Stourton,  Beeston,  Beeston Hill,  Cottingley,  Holbeck,  or a problem property in Armley, Farnley,  New Farnley,  Wortley,  Bramley,  Gamble Hill,  Moorside,  Rodley,  Swinnow,  Killingbeck,  Seacroft,  Scarcroft,  Thorner,  Whinmoor,  Austhorpe,  Barwick-in-Elmet,  Colton,  Cross Gates,  Halton,  Halton Moor,  Manston,  Pendas Fields,  Scholes,  Temple Newsam,  Whitkirk,  Adel,  Bramhope,  Cookridge,  Eccup,  Far Headingley,  Holt Park,  Ireland Wood,  Lawnswood,  Moor Grange,  Tinshill,  Weetwood,  West Park,  Alwoodley,  Bardsey,  East Keswick,  Eccup,  Harewood,  Moortown,  Shadwell,  Weardley,  Wike,  Hoesforth,  Carlton,  Rawdon,  Yeadon,  Guiseley or Hawksworth.
We are currently looking for properties in the LS1, LS2, LS3, LS4, LS5, LS6, LS7, LS8, LS9, LS10, LS11, LS12, LS13, LS14, LS15, LS16, LS17, LS18, LS19, LS20, LS21, LS22, LS23, LS24, LS25, LS26, LS27, LS28, LS29 areas.
Call Sharpes auction team now on 01274 731217 or mail sales@sharpesauctions.co.uk for a free appraisal of your property.
Find us on Sharpes Property Auctions on Facebook
Find us @Sharpesauctions on Twitter
#sellpropertyquickly
#sellproblemproperty