Stop House Repossession Burnley | Sharpes Auctions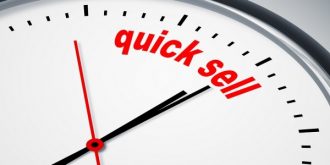 Stop House Repossession Burnley | Sell Property Burnley | Sell Probate Property Burnley| Sell Inherited Property Burnley| Sell Empty Property Burnley| House Clearance Burnley
Whatever your reason for selling your Property fast Burnley, at Sharpes Auction House Burnley we can guarantee to sell your Property fast in Burnley. We offer a confidential and hassle free service to suit your requirements. Contact Sharpes Auction House today for a free, no obligation property valuation.
I am behind on my mortgage repayments and want to sell my house. How can you help?
Whatever your circumstances, you may able to prevent, delay or even avoid repossession altogether. We have a database of cash buyers willing to buy your house fast, thus saving you from the hassle and preventing possible eviction and even bankruptcy. You can stop house repossession Burnley, stop house repossession Bacup, stop house repossession Bury, stop house repossession Haslingden, stop house repossession Nelson, stop house repossession Rawtenstall, stop house repossession Colne, stop house repossession Ramsbottom, stop house repossession Accrington and all other areas in Lancashire.
I have inherited a probate property and I want to sell it fast. However, it is in rather poor condition with possible damp and structural issues. Can I still sell it through your one of your Auctions?
Yes, we have cash buyers who will buy your property in any condition, even those with damp or structural issues. It does not matter what condition your property is in – we can sell it. We have sold many damaged properties including fire damaged and flood damaged etc. Sell flood damaged house Burnley, sell fire damaged house Burnley.
I am considering selling my empty rental property. I want the whole process to be simple and stress free.
Our process really is simple and hassle free. Sales are exchanged immediately at auction at the fall of hammer and completion takes place within 10-28 days. The sale completes and you receive the cash into your bank account. Remember we have been established since 1976 and are the leading Auction House in the Yorkshire and Lancashire regions.
Are you looking to sell your home fast? Would you like the sale to move quickly? Would you prefer to sell without the hassle of using an estate agent?
Have you been let down by your estate agent, broken chain? Is your property stuck on the market? Are you in mortgage arrears?
Maybe your estate agent promised to sell your home, yet the sale is not progressing as quickly as you would like.
What types of properties can we sell fast?
We will sell any property in any condition. Do you need to sell detached house Burnley, sell semi-detached house Burnley, sell bungalow Burnley, sell terraced house Burnley, sell flat Burnley, sell apartment Burnley? We sell probate property Burnley, sell inherited property Burnley, sell inheritance property Burnley.
What areas do we cover?
With Sharpes Auction House you can sell house Burnley, sell house Bacup, sell house Bury, sell house Blackburn, sell house Haslingden, sell house Rawtenstall, sell house Nelson, sell house Colne, sell house Ramsbottom, sell house Accrington and all other areas in Lancashire.
Can we assist with arranging house clearances?
Yes absolutely, we can arrange house clearance Burnley, house clearance Bacup, house clearance Bury, house clearance Blackburn, house clearance Haslingden, house clearance Rawtenstall, house clearance Nelson, house clearance Colne, house clearance Ramsbottom, house clearance Accrington and all other areas in Lancashire.
For further information on any of the above services contact Sharpes Auction House Burnley today on 01274 731217.