Thinking Of Selling House Fast In Bradford West Yorkshire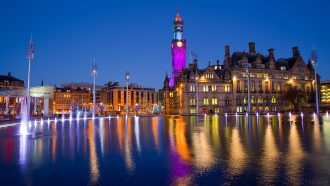 Thinking of selling house fast in Bradford West Yorkshire?
Have you struggled to sell your house fast in Bradford? Want to sell your house/property in auction in Bradford?
How do I sell my house fast in Bradford West Yorkshire? A question that many people ask themselves. You may want to sell your house/home fast due to probate, debts or to stop repossession in Bradford West Yorkshire area. Sharpes property Auctioneers in Bradford can help, we will cover any property type and regularly sell properties with structural damage, rising damp or homes that need a quick sale in the Yorkshire area.
We offer a quick sale of your property at the best price via the traditional auction method. We hold our auctions every 6 weeks in Bradford West Yorkshire. We advertise our properties on major online property portals including Rightmove and Zoopla, which attracts buyers from further afield. If you want to sell your home in Bradford call Sharpes property auctioneers in West Yorkshire.
Whether you are selling a back to back terrace, a terraced home, semi-detached home, detached home, commercial property or land, Sharpes property auctions will provide a quick sale for you in Bradford.
Which other areas does Sharpes property Auctions cover?
Sharpes property auction house Bradford have been selling houses for over 40 years and will provide you with a fast sale of your house in Bradford, Leeds, Halifax, Wakefield, Huddersfield, Hull, York and other areas in Yorkshire.
Sharpes property auctions are Yorkshire's leading independent auctioneers and with our extensive database of buyers you can be sure that we will sell your house quickly. Sharpes auctioneers offer a free property valuation in and advice on the quick sale auction process.
We always find high demand for houses in Bradford and sales are exchanged on the fall of the hammer at auction, with completion taking place within 28 days. To sell your home quickly in Bradford, please call a member of Sharpes auction team on 01274 731217 for further details.
We also offer probate valuations and matrimonial valuations in Bradford and other areas in Yorkshire, if you have a home going through probate then please get in touch with Sharpes property auctions Bradford.
Property Auction Bradford
Probate Sales Bradford